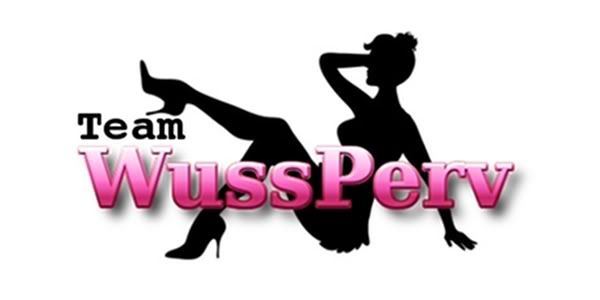 I'm sure you're wondering what the fuck a wussperv is, right? A wussperv is someone that is... A) Tragically canon B) Loathes angst (when in massive doses) C) Loves smut D) Needs a Happy-Ever-After We love to read new fluffy recc's. :) Please feel free to let us know your favourite WussPerv friendly fic. It might be Team WussPervs next recc!
---
The Team WussPerv Pick is...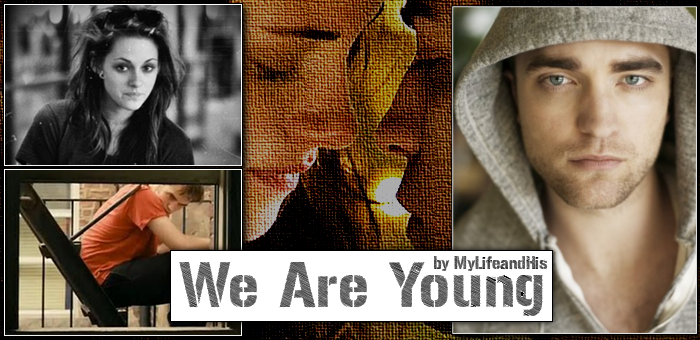 Title: We are Young Author: MyLifeandHis Chapters:

14

Words:

17, 321

Reviews:

421

Summary:

Destiny doesn't do home visits. I can sit and chit chat with Bella, flirting with her on my balcony all I want to, but am I actually going for it? ExB, WIP, Modern, AH.
---

Emmy
I've found it quite difficult recently to be moved and grabbed by Twifics. I have a (long) list of WIP's that I am still enjoying, but am finding that I am giving up on new fics quicker... So you know when I am reccing a new Twi story that it's a doozy! This author has recently changed her fic name, so I
stoooooopidly
hadn't realised it was a story by her. Derp, I am still feeling quite thick about that! Thankfully though my luscious chums Corie and Jess recc'd this story and said it would be a perfect Team WussPervTM pick! And by jove they were correct! ;)
From chapter one I was hooked. Edward is a different take on many of the Edwards we have fallen in love with. He's down on his luck (to me a pretty canon trait!) and admiring Bella from afar as he struggles with the monotony and routine of his (what feels like endless) existence (again pretty canon eh?) But bless him, he's nerdy and awkward and - well lost. To me how Edward would have been in canon if he didn't have the support of his family and all that wealth (plus all his spidey senses and skills!) Edward's narration drew me right in, he's funny and awkward and it makes for a great read!! I love how easy peasy it is to read; each chapter draws you onto the next, and the next and the next...
I like how Bella is a complete enigma in this. She is revealed to us, as she is revealed to Edward.. Bit by bit, layer by layer, tattoo by memory or event. And god this Edward is such an adorable sweetie. The way he wants to take care, protect and restore Bella's faith in humanity. Even just through little gestures, like leaving a quilt out for Bella. So ruddy cute, and so adorable!
Now Wusspervs, there is a wee angsty moment or two. Edward (& Bella to a lesser extent) are both recovering from past hurts, and Bella is a wee bitty stupid at times. But she's only 17 so I think we can forgive her! And it all moves forward very quickly, thanks to the wonderful pacing by
MyLifeandHis
, so fear not dear fellow pussies!
OK! So I know one of the reasons you come to us for reccs, is because we only recc stories with guaranteed lemony action, so I am guessing you wanna know how
We are Young
scores? Well Edward is shy, but thankfully this punky (and very likeable !!!) Bella is not. She's 17 and she has needs and wants to feel sexy, so she pushes Edward past his fears! But the sexy stuff is warm and works. Its not shoe-horned in for the sake of it. It's perfectly not perfect, and real. And yum!
I can't wait for the Epilogue to this fic, but I also can as then it will be done.
We are Young
has snuck up on me and taken a piece of my heart! A fabbio story. I am
sure
you are going to love it too!
NOW GO REVIEW IT!

Jeanne
I think one of the things I love the most about this story is how real the characters are. They feel like friends, or people I have known in school. Which at first was infuriating for me.
If you know me, you know I'm a difficult bitch that doesn't usually like Edward and Bella fan fics. So when the alert for this story appeared in my inbox I resisted...a lot. For no other reason than the pairing.
Yes, I'm that kind of a bitch. However, the knowledge that I LOVE
MyLifeandHis
's writing style and that she always delivers a great story won me over in the end. I am so grateful I dove in despite my stupid issues with the pairing.
This story is so much larger than a character study of Ed and Bella. It's about people finding each other and finding themselves. It's about life and coming alive with another person. And of course it's about love. Not that hearts and rainbows stuff, but the real kind of love. The complicated mathematical equation that makes you confused, sweaty and word vomit at the very worst moments. When I say there is reality to this story I mean it.
These aren't pretty, perfect people and their love isn't either, but that's kind of beautiful in it's own way. Then again, I find the idea that even flawed, imperfect people can find love a pretty amazing thing. I know you will too. Now go read it.

Jess
I love smart guys. I love smart guys who love literature and books and reading even more. So when
MyLifeandHis
(formerly singlestrand) started posting this little gem of a story, I was ecstatic to find out this Edward is a Lit major and loves the Classics. And if that wasn't enough,
MyLifeandHis
even references one of my favorite books,
The Shadow of the Wind
. Clearly, this story was written for me!
Bella, on the other hand, is funky, mysterious, and even a bit elusive in the beginning. For 17, she bears an exception burden on her shoulders, and her need for acceptance and love is exactly the thing that makes them click. Edward has lots of love, affection, and admiration to give, and Bella needs it. That's not to say Bella doesn't give; quite the opposite. She gives Edward's life spunk, fun, and a healthy dose of volatility. Watching these two blossom into the couple they become is fun, a wee bit sad, and loads of sexy-sweet. Study time never felt so good.
One of the things I appreciated about this Edward is his ability to put on the brakes when Bella wanted to jump into bed in the very early stages of their relationship. He had the clarity of mind to realize that Bella really need more from him than a quick roll in the sack, even if she fought him along the way.
And that's when it hits me. If we do this now, this soon, that's all it will be. It'll be fucking. And my Bella deserves better than that. I sit up, wrapping my arms around her and meeting her face-to-face. "Bella, believe me. I want to. I want to so bad it hurts right now. But ... I want this to be special. I want it to be everything you've dreamed the perfect time being. And that's not right now: hungover, new relationship, after a miscommunication-that's fucking. And I don't want to fuck you, Bella. I want to make love to you. When the time is right."
By waiting, he showed her he wanted all of her, not just her body, and that was huge. But let's face it... the build up to the moment is all sorts of hot. These two have fun together and amazing chemistry. Here's a little taste:
Three weeks later, I'm sitting on my futon thinking about every unsexy thought I can possibly think of. Bella's lips are wrapped around my dick, and I'm trying to last longer than the two minutes it took a few nights ago. "Bella. Your mouth ... I can't. Fuck. Don't stop. That thing with your teeth on the side of my-fuuuuuuck." I come hard, trying my best not to thrust into her mouth as I ride out the orgasm. She looks up eventually, lips red and cheeks flushed, grinning from ear to ear.
You know you want more... so, give
We are Young
a read. Make sure you leave
MyLifeandHis
some love, and tell her The Pervs sent you!!
Teal
Nerdy Edward and Bad Girl Bella? Mmm... that's enough for me to give it a try! This fic was definitely worth dipping my toes into. There's a lot more to Edward than a bookworm who's working his butt off to make it through school. His interest in Bella is sweet and genuine. He sees her in a way that has a certain sort of purity to it, looking past the crazy friends and constant skipping of classes. Many times it's unspoken, but he sees something in her we later learn she's never seen herself. Primarily value, potential, and self-worth. He may be the socially awkward one, but he definitely played Prince Charming for this girl!
Their growing friendship is sweet and amusing, and though it takes a little tiny bit of drama to get them to really establish themselves, it all seems worthwhile. This fic is sexy in an understated sort of way and funny through all the little ups, downs, and uncomfortable moments of a new relationship. In a dour kind of area, these two really do save each other. This is a fun, quick read, and very worthy of your time. Enjoy!

I heard some chatter about this story last week on Twitter, so I clicked on the link when one of my fave girls told me to check it out and I'm so glad I did. This a pure and simple love story, but there is nothing simple about the characters
MyLifeandHis
creates. Edward is complex and genuine, he's never had an easy way in life, but he's is so far from being jaded his outlook on life is refreshing. Bella isn't just your normal bad girl, either. She has just never believed in herself until she meets this sweet boy on the fire escape.
We get to see all the butterflies from Edward's point of view when he begins this lovely friendship with his dream girl from high school. I love how
MyLifeandHis
uses the supporting characters in the story to build layers to Edward and Bella's individual lives without taking us away from their story. One of my favorite kinds of storytelling in fanfic or OF is a character driven love story, and this delivers. It's a beauty story full of sweet friendships and first kisses...
Bella's lips are warm. They're soft too, but all I can think about is how warm they are against my own. I'm scared to do this wrong, so I pull back a few inches, but not too far in case I should kiss her again. Fuck it. I'm kissing her again. This time, she closes the gap with me, moving her lips against my own and even reaching her hand up to the back of my head, holding me close like she never wants me to stop. The air around us is so intense, I think I groan for a moment before opening my mouth just barely. Just enough to tell her what I want, if she's okay with it. And fuck if she doesn't open her own, slightly wider than mine, letting my lower lip fall in between her own. Just when my nerves are calming down and I think I'm ready to reach my own hand up to her cheek, Bella pulls away, leaning her forehead against mine.
I've completely enjoyed each chapter with these characters. Happy reading!