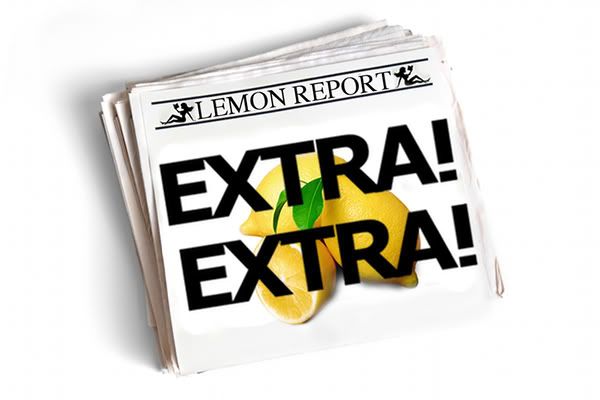 The Lemon Report - Fancy finding out what is on the FF bookshelves of the Pervy Girls of the PPSS? The lemon report lets you know our personal favourite updates of the week, and why you should give the fic a try.... It's a great place to trawl for new recc's and don't forget to share your favourite update with us by leaving us a comment. In some cases, the Lemon Report may contain spoilers. Please read with caution.


Acronym Guide
AU - Alternate Universe
AH - All Human
WIP - Work in Progress
O/S - One Shot
OOC - Out of Character
WP - Wussperv
Slash/Femslash - Features homosexual characters and romance
---
Spartacus, AU, O/S, Agron/Nasir, Slash
---



Jeanne -

Tight, poetic prose that weave a spell that both stays faithful the tone of the show, while also expanding upon it. Here we see the intimate thoughts of Nasir as he reflects on his journey from body slave to freedom fighter, as well as from friend to lovers. This one shot is a beautiful and sexy introduction to one of my favorite fictional couples EVER.

Jeanne -

This drabble takes a quick look at a future where Dany and Drogo sailed across the sea to take back Westeros. The conquering king and queen celebrate their victory with a some light bondage and sweet love making. This little slice of heaven goes a long way to soothe the wounds left by canon. A must read for Drogo fans.