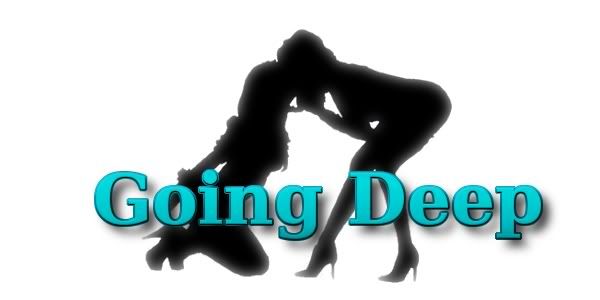 The Equal Opportunity Whores, Chele and Teal, love to explore some of the naughtier and more unusual trends, kinks, and pairings in the Twific universe.
---
This week, we've paired up with the Slash Brigade to highlight some of our favorite Carlisle/Edward slash fics. The recent
CarlWard Contest
added quite a few to the collection available in our fandom, which we are incredibly happy about. So dig in and prepare to enjoy the sweet, the dirty, and the "Yes, we totally agree that pre-Esme Carlisle/Edward is totally canon!"
Teal - Why do I love Carlisle/Edward, you ask? Uhh, what's not to love? Carlisle CREATED Edward. Lonely, kindhearted, beautiful British vampire chooses a tall, skinny, pretty teenage boy to be his companion? If that doesn't scream homoeroticism, I don't know what does. And there's always that element of possession with vampire creators and their progeny. Even if you're reading an AH story, that connotation carries over given our preconceived feelings about the characters. Or at least my preconceived feelings =) That being said, next to Jasper/Peter, this is my favorite "Don't you dare tell me it's not canon" slash pairing. I love that the trend is growing, with more authors and contests promoting it, and it tickles me to see awesome stories in both AH and AU.
Much like our sweet Emmy, I also loved
Home
by
dirtybrat
. This author sticks to BDSM stories, and has quite the assortment of them, but this one in particular turns out a little more tender than some of her other stories. If you enjoy BDSM, this one is beyond a Must Read - it's a You'd-Be-Totally-Missing-Out-If-You-Don't.
I also really enjoyed
Caught Off Guard
by
Nisa Cullen
. Now let me warn you: this one is an angst fest. The choice the author made here was quite bold and dangerous as far as keeping readers on the side of the characters, but that was part of what I liked about it. It broke my heart a little, but in the end, it felt so realistic - so possible. That's not something we always see in fic.
On a lighter note, I still giggle and squee for
avioleta
's
A Cinderella Story
, in which Edward is Cinderella - literally as it plays out in this one-shot - and Carlisle is Prince Charming. If that's not enough to get your attention, you have no sense of humor and I might just take away your Perv Card. JS ;) She has some other Carlisle/Edward stories that are also very much worth checking out, so be sure that you do.
On an angstier and more tearjerking, heartbreaking note, I really loved
Rewound
by
Shoefreak37
. The understanding of this story unfold in patches, jumping back and forther between Edward seeking Aro's assistance, memories of Edward and Carlisle, and recent events between Edward and Bella. While the story is dark through and through, the way it all comes together is captivating, and the end is simply stunning. Even if you linger on the WussPerv fence, please give this story a try. You'll understand when you get there!
All in all, I'm so tickled that more and more authors are joining in on this trend. Why don't you, too?
Emmy -
So hello Going Deep whores! I am crashing the party this week to talk to you about my second fave Slash pairing (Second only to Edward/Riley!) I do LOVE me some Edward/Carlisle... I think its a pairing that really works. I love the AU connotations with this pairing, but I also love them as an AH pairing too. I love it when Carlisle is slightly older than Edward, I enjoy that slight power play dynamic, such as when in
Wood
by
algonquinrt
. Or in
Everything in its Right Place
by
avioleta
- I enjoy Carlisle's stuffy and awkward characterisation in this, whilst Edward is arty, nervous and bitter at what transpired in his and Carlisle's past... There's angry sex before the two have even discussed their break-up a year past, full of tingly scenes like this:
"Here, hold out your hand," he instructed softly.

And Edward complied, trembling, as the man dripped the clear fluid over his fingers.

Carlisle tugged at his wrist then, positioning it between his legs. "Get ready." His usually melodic voice was husky, low. "I want to watch you stretch yourself for me."

"Oh God, Carlisle," the boy whispered. "Keep talking. I'll come."

"No. Not till I'm inside you."

Edward nodded. If he listened closely, he was sure the other man could hear the pounding of his heart. His skin was vibrating, the way two live wires kiss. He shifted, spreading his legs a bit wider, sliding a fingertip against his entrance. He gasped at the cool, slickness, as he slipped the finger in.

Carlisle's breath caught, and he stroked his cock lazily, watching the boy's fingers move.
Isn't it yum? Plus did I mention there is angry sex? **grins** But Slashy WussPerv's tread carefully, its V.tough going at times... Oh and whilst you are reading this, please do take a wonder past
Stay
avioleta
's smutty Novella also featuring a Professor Carlisle, and younger Edward. Rarr. I do love the age gap element don't I?
I enjoy it though when that dynamic gets turned on its head. So for example in
Five Times Carlisle Thought He Did it Right
by
Melooza
. Carlisle might be the doctor in this fic, but Edward deffo has the upper hand! And oh boy, its so much fun! Don't you just love some sexy snark? Yep - me too! Another fic that turns the older stronger dynamic on its head is
Home
by
dirtybrat
. So I seem to have a thing for fics where Carlisle is the professor, but I love the twist in this one. Boy oh boy! Does Edward give Carlisle some
Trouble
in this fic by
Savannah Vee
I think we all agree that Edward and Carlisle make sense as a canon pairing. Let's face it, we all love the sexy, oral connotations of vampirism, and imagining that with two sexy and intelligent blokes? Add in some repression and guilt? Woah. Very potent and very erotic mix, don't you agree?
Chele -
I have a particularly soft spot for canon-style Carlisle and Edward. I never found it plausible that after several hundred years of loneliness, Carlisle would choose to change a gorgeous young man in his sexual peak so they could be platonic familial companions. While we all know what eventually comes to pass in Twi-canon, I have no trouble believing that the years between Edward's change and Esme's suicidal plunge, there was some love between Edward and Carlisle, and likely, some really hot sexing.
MsKathy
takes us down just this path in her one-shot
Second Choices
. The slow burn of passion between them is obvious from the start, but the most poignant erotic exploration comes after Carlisle has changed Esme, and indulges himself in Edwards body once more before their world is irrevocably altered. It is a bittersweet revelation, but it's so interwoven into canon that I may very well consider it so.
Firelight
by
vampireisthenewblack
is also a vibrant glimpse into the time where Carlisle and Edward were sole companions. This beautifully written piece explores, through Edward's memory, the intensity of emotion and desire between he and Carlisle following his change, and how Carlisle's gentle love and incendiary passion pull Edward from the depths of despair and grief over the loss of his family. There's just something about the way Carlisle's thoughts give him away, make him vulnerable, that is stark and seductive, both to the reader and to Edward. The way that
vampireisthenewblack
has woven these revelations through memory in a warm family atmosphere is masterful.
For a little bit of alt-canon, it is no surprise that I give a nod to
For a Season, There Must Be Pain
by
Giselle-lx
. Instead of Carlisle and Edward's early relationship, this story explores that of two men who've been friends for a century, and have both experienced unspeakable loss. Though the characters are written with exquisite canon detail, the universe exists after the decidedly non-canon deaths of Bella and Esme. The heavy ache of loss sits like a shroud over Carlisle. It seems he feels the loss of Edward, who has cut himself off completely, with the most intensity. The way
Giselle-lx
represents the conflicted emotions as Carlisle's ache manifests itself sexually moved me deeply.
Carlward. It's so canon, it's so sexy.
Jen -
I agree with the other ladies about Carlisle and Edward having roots in canon, so I'll just dive into the stories that I love.
I need to second Chele's mention of
For a Season, There Must Be Pain
by
Giselle-lx
. I can't stop re-reading it. It could read as an AH fic; Carlisle's humanity is so perfectly captured by
Giselle-lx
. There's tremendous pain and loss, yet it feels so natural and right that Carlisle and Edward should be the ones to soothe the other's loss.
Lost Boys
by
vampireisthenewblack
is an AU fic of an entirely different nature. This fic is
not
Wuss-Perv friendly in the least. There is not full blown smut, but there's a nod toward the intimacy that Edward and Carlisle once shared. I don't want to give anything away about this story, but if you have any stomach at all for angst, I implore you to read it--it's stunning in its devastation. I think the words I used to describe it in my review were 'exquisitely painful.'
Next I'd like to mention two fics from the Carlward contest that have something of a religious theme:
Forgive Us Our Sins
by
ICMezzo
and
Red Geraniums
by
Pastiche Pen
. Both are AH stories that acknowledge canon Carlisle's strong ties to religion. In
Red Geraniums
he struggles to accept his sexuality and go against what his preacher father believes. Carlisle has a lot of support from Esme and other co-workers, and it's beautiful to watch him come to terms with accepting himself and falling in love with Edward.
Forgive Us Our Sins
is an utterly beautiful fic about an Edward and Carlisle who have maintained their ties to religion, having found a denomination that does not believe homosexuality is evil. Some may be shocked or offended by what happens in this story, but I found their expression of love in a religious setting to be very moving, as well as hot. Edward's use of the Song of Solomon to show his devotion to his lover is beautiful, and gives such an intensity to their love-making.
One last AH love of mine, also mentioned by Emmy,
Stay
by
avioleta
. While she's added some additional chapters to this, the original o/s absolutely stands on its own as a complete story. It's the kind of o/s you can really sink your teeth into, giving enough time for the characters and the plot to develop in a way that is not rushed or forced. This is another story that I've read a number of times.
---
Although we know there are a lot more Carlisle/Edward stories out there, it would take us days to highlight them all, and as much as we'd love that . . . the children are begging to be fed and our husbands are glaring at the computer. Here are some other fics you may enjoy, so don't forget to give them a chance as well and give love to these authors.
A Broken Angel
by
bellemeer
A Fair Trade
by
averysubtlegift
A Simple Twist of Fate
by
Tuesdaymidnight
Everything in its Right Place
by
avioleta
Il Sangre
by
FarDareisMai2
Learning to Fly
by
KellanCougar
No Turning Back
by
CrimsonIceGoddess
Resurrected
by
malianani
Right Place, Right Time
by
Sunflowery98
Shifting Gears
by
tkegl
The Pledge
by
TheUnderStudy
The Ultimate Consumption
by
Jaspered01
Not Quite Christmas Shoes
by
Fiberkitty
Have other stories we didn't mention? Let us know in the comments below so we can enjoy them with you!