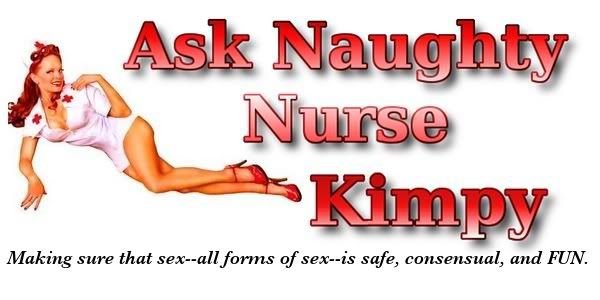 In our continuing mission to bring more smut and sex to the world, we would also like to expand our reader's knowledge in the art of sexing. To this end we have decided to create the Encyclopedia of Smut! This will be a reference housed on our site with have everything from definitions for sexual slang (tossed salad) to information on sexual anatomy (where the heck is the hymen?).
As an introduction to the Encyclopedia let's have a lesson in sexual slang. There common sexual terms bandied about the fandom, especially when it comes to smut. However, from time to time people will become confused about definitions and many are perplexed as to how or why certain sexual exist in the first place. If they truly do at all.
We seriously doubt anyone (other than clueless idiots) have seriously tried a Donkey punch.
We have a sample of what the Encyclopedia of Smut will look like bellow, but before you take a look we would like to ask you for a favor. We are pulling information from the Ask Naughty Nurse Kimpy's files to help flesh out the Encyclopedia, but to ensure that it's comprehensive enough to cover all our readers needs we need your help.
Yes, that's right. We want YOU to tell us what sexual terms, slang or anatomy questions you have. Just click the banner at the bottom of this post (and in the side bar *points*) and tell us what you want to see in the Encyclopedia of Smut. Watch Ask Naughty Nurse Kimpy for updates and the announcement of the opening of the encyclopedia.
---
Cock-stuffing (Urethra Penetration):
the (fetish) practice of inserting cylindrical objects (pens, thermometers, metal rods, etc) into the male urethra. Some practitioners will attempt to stretch their urethra to accommodate larger objects and even another penis. Some items may be curved or can expand in order to stimulate the prostate gland in a male. Items might also be used to block or prevent urination as part of bladder control play. The practice originated in the BDSM sub-culture of the gay community and is usually associated with the sexual (fetish) practice of
sounding
.
Naughty Nurse Warning:
Improper insertion of objects into the urethra can cause serious damage that includes, but is not limited to irritation, tearing and even an urinary tract infection. All the items used in cock-stuffing should be cleaned and sterilized. Always use proper lubrication (with no dies or perfumes) and use a size item appropriate for the recipients body/experience level.
Reference notes:
"stuffing" can also be done to women (as they have a urethra too) for the purpose of sounding or for the use of catheters in medical (fetish) sex play.

While the practice is similar to Figging, but both sexual practices originated independent of each other.
Helpful links:
Mistress160's Tips of Urethra Play
Kennedyray's Guide to Urethra Play
I love Urethral Play
---
CUM Play (Semen play):
the (fetish) practice of using (painting, drinking, licking, rubbing into body or clothes, etc) with semen either after or as a part of sexual play. (Also see Facial, Bukkake, Pearl Necklace).
---
Figging (Gingering):
the (fetish) practice of inserting a piece of ginger root into the anus, vagina or male urethra. If the person being figged tightens the muscles of the anus, the sensation becomes more intense. For this reason it is rumored to have been done to wives in the Victorian age to prevent them from clenching during a spanking. The ginger, skinned and often carved into the shape of a butt plug, causes an intense burning sensation and discomfort to the subject.
Sounding (Urethra Sounding): the (fetish) practice of inserting long metal rods, known as sounds, into the urethra. Once the sound is inserted it is struck causing it to vibrate, causing sexual stimulation deep inside the urethra and can also stimulate the prostate gland.


Reference notes: There are several types of sounds used in this practice.
Bakes sounds, also known as rosebud or bullet sounds, have a long thin metal rod with a bulbous bud on the end.

Dittel sounds have a flat end and a rounded end.

Henk sounds have a more pronounced curve at the ends, as well as a metal rib on each end.

Pratt sounds are longer urethral dilators (double ended ones are usually almost a foot long) with rounded and slightly bent ends.

Van Buren sounds have a very pronounced tips and applicators.
---
Snowballing (Snowdropping):
the practice in which on person takes another person's semen into his or her mouth and then passes it back to the mouth of the other, usually through kissing. Participants may exchange the fluid several times, causing it to combine with saliva and increase in volume (hence "snowballing"). The term originated in the gay community, though in a 2004 survey only 20% of gay and bisexual men said they had engaged in snowballing.
---
Check the Reference page for a list of both books and websites used to create the Encyclopedia of Smut.
---
Remember we need your help to make the Encyclopedia of Smut a reality. So click on the banner below and tells us what you want to know.