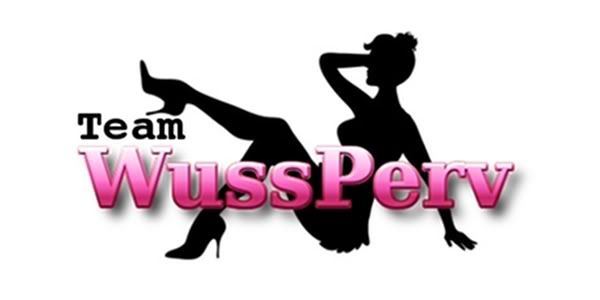 Team Wussperv, this team is made up of myself, Emmy aka Pippapear, Jess aka Jessypt, & Kim aka Kimpy0464, Plus we might every so often have one of our other pervs crash our party, as the fluffy goodness appeals to them too much!
I'm sure you're wondering what the fuck a wussperv is, right? A wussperv is someone that is... A) Tragically canon B) Loathes angst (when in massive doses) C) Loves smut D) Needs a Happy-Ever-After
We love to read new fluffy recc's. :) Please feel free to let us know your favourite WussPerv friendly fic. It might be Team WussPervs next recc!
---
The Team WussPerv Picks are...
Title:
Chalk
Author: Honeybeemeadows
Chapters:
23
Words:
25,973
Reviews:
486
Summary:
Bella needs a new hobby. Will a new pair of ugly shoes, a shirtless guy and a bag full of chalk give her any relief from the boredom? Rated for various tensions, lemons and boys on rocks. I own nothing, not even a crash pad.
and
Title:
Playing it Straight
Author:
MissWinkles
Chapters:
27
Words:
36,547
Reviews:
951
Summary:
Sometimes love is all about telling the truth. AH, OOC and very, very fluffy. Written for the Twilight Twenty-Five Round Six.
---
Sometimes you just want a nice fluffy fic to cuddle up with. This week we're sharing two cute, short complete fics.

Corie
I'll start with
Chalk
since that is the one I read first. I have to say I've read alot of fic but this was my first rock climbing story and I fell in love. The characters are quirky and fun. Edward is sexy and missing a shirt ALL THE TIME lol. Bella has this fun idea of wanting to get her chalky fingerprints somewhere on that sexy body of his and it drives her and the reader crazy waiting for it.
I really liked how
uses the correct terms but never makes a non climber like myself feel out of the loop. Bella takes on the new hobby of bouldering by accident and on her first day she meets Shirtless Edward.
"Woah there." I was suddenly off the rock, but still not on the ground, hyper aware of two big biceps on either side of mine and hot breath on my neck in a chuckle. I was set back down on my feet, legs trembling even worse than before and looked up to find the Shirtless Guy unwrapping his arms from around me. "Thank you." I stuttered, fully aware that my body wasn't broken right now because of him. He looked down at my fingers. "Chalk. Every time. Or at least every other time, until you build up some calluses."
From that day on Bella is thrown into Edward's off-the-wall group of climbers and has some of the most fun of her life. The relationship grows naturally and I fell in love with them as they did. It's a quick read but doesn't lack for heat or sex. I was fully satisfied when I reached the end of
Chalk
.
Now
Playing it Straight
again is a funny and sweet story but completely different. The amount of humor and friendship really made this story for me. We meet Bella who is looking for a new apartment after her best friend Rose has decided to move in with her longtime boyfriend. Edward is the only normal ad that Bella can seem to find in a great neighborhood, asking the right price. He's cute and adorable and seems perfect, except for the fiance he has that is studying Ballet in Russia. Enter complications and with how unique these characters are it really made for a tremendous read.
There are so many great supporting characters that add to the richness of the story and just make it fun. I can't say enough about how well done the friendship between Edward and Bella is and how natural they feel together. The smut is written so well and left me panting more than once.
The feel of his lips on my overheated skin sends my body in overdrive. We're close, but it's not close enough. My need for him is crushing, like I won't survive another minute if he doesn't touch me. I guide his fingers up and under my shirt; the feel of his hand on my skin makes me want to sigh, but comes out a quiet keening noise instead. Almost instantly, his hand finds my breast, and my fingers tighten over his as his lips find the back of my neck, his hot breath sending chills down my spine. Our hips move in tandem, backwards and forwards, searching, pressing; looking for that right kind of friction.
His name slides from my lips; drawn out and breathy as his fingers brush my nipple, moving over it so gently, so feather-light, it could be mistaken for a dream. He kisses across the top of my shoulder as his fingers tug at it gently, making me shudder.
Sliding my hand behind me, I can feel him; hot, hard, and twitching against his underwear. As my hand touches him, his hips jerk, pushing into my fingers, the word fuck falling from his lips; tumbling, deep and throaty into my subconscious. My hand flattens over his length, feeling the damp spot on his boxers. Whispering my name, his other arm slides underneath me, his hand pressed to my chest, right over my thundering heart.
Bold, fearless, uninhibited, I reach into his boxers and he shifts. With his lips beside my ear, I hear him swallow another fuck as the tips of my fingers come into contact with his warm, soft skin. He's so hot and thick; a perfect weight in my hand. We're pressed against each other so tightly there's barely room to breathe, but it feels so good, so right.

While I'm not usually one for super fluffy fics-heart rending angst is more my style- I had a great time reading
Chalk
and
Playing it Straight
. I could envision both of these delightful fics as romantic comedies; I could 'see' them on the big screen as I read.
Chalk
by
MissWinkles
is just adorable. It definitely fits the romantic comedy mold, but it doesn't read like a fic cliche. The rock climbing setting is definitely a first for me, and it presents lots of opportunities for comedy and Edward's good natured ribbing of Bella.
I was just about to attempt for the next hold when I felt his fingers on my back. Just barely. Pressed softly to the skin just below my rib cage.
I'm sure he'd probably done this before, anticipated and hovered his hand behind me for support in case I came unhinged, but this was the first time it was skin to skin and I could barely concentrate on anything around it. I let go of the rock with a gasp and he caught me under the arms, lowering me to the mat which really only made me slide slowly down the length of his entire body.
Hot skin to hot skin. He stepped away from me the moment my feet touched the pad and hunched his shoulders up around his ears while he crouched to dig in his bag industriously.
He pulled out a toothbrush and I wondered if he wanted to brush his teeth before he kissed me.
Wait, what?
The teasing builds up to some heavy UST, and you'll be dying for one of them to make a move. Luckily it's a super quick read, so you don't have to wait too long. *grin*
In
Playing it Straight
by
MissWinkles
Bella replies to Edward's roommate wanted ad. He and his apartment sound too good to be true. They seem to hit it off and she moves in. Bella mistakenly assumes that Edward is gay, and for the most part that keeps her from swooning over him 24/7.
Their friendship develops gradually, with fabulous banter between them. After she learns of his fiance she is still able to suppress her growing feelings for Edward. All bets are off when he breaks it off with Sam, and the sexual tension they've both been ignoring comes flooding out.
There are a few bumps in the road, but no serious or prolonged angst. Even when things get steamy, Edward and Bella can still laugh at one another, and show the strong foundation their friendship gives their romantic relationship.
The back of my head presses against the front door as his lips find mine. My entire body shudders as his lips leave my mouth, his fingers brushing up and under my shirt, making my knees wobble as they drift up my sides lightly. I can't find a single part of me that gives an ounce of fuck that he's groping me in the middle of the hallway, where there are most likely cameras, and most definitely nosey neighbors. Fact is, I'm too busy shamelessly rubbing myself against him to care. His thumbs graze my nipples through my bra, his mouth leaving a trail of wet kisses across the swell of my breasts as he pushes them up to meet his lips
"Inside," I moan as his teeth close lightly over my skin as he sucks.
"Right here?" he asks, his voice hoarse and raspy.
"What?" He stops and lifts his head, his eyes finding mine. "Oh…uh, never mind. I got confused."
Pushing him away lightly, I put my hands on my hips. "Are you serious? What kind of girl do you think I am? Right here in the hallway?"
He shrugs, grinning. "I don't know. Maybe you like an audience when you climb."
He laughs as I slap him on the arm. "Smartass."
So, if you're looking for a quick, fluffy-sweet read, check out
Chalk
and
Playing it Straight
!