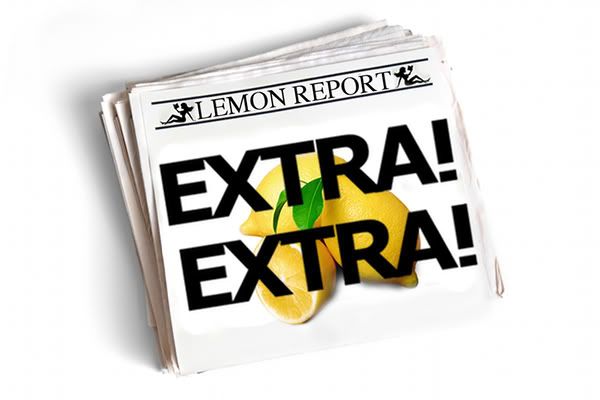 ---
by denverpopcorn

---
Chele -
I love this one shot like crazy. Edward works in the projection booth in a porn theater in the 70's, Bella is a fresh innocent lost in the big city. The details are so well-written it's like I was there. It has one of the most unique and vivid interpretations of the meadow scene I've read. The passionate physicality left me panting and hoping it will be continued. I have no idea who this
denverpopcorn
is, but I immediately put her on author alert after reading this one-shot.
Emmy -
This is on my 'To-do-list' (alongside sex & another couple of fics! lol! hahahah) As a couple of my delish perv's have recc'd it to me...
Kitty -
What is THIS?! *runs off to add this to my to-be-read list*
Jess -
Oh my... this looks like fun!
Jeanne -
I love this adorable little one shot like crazy. It's so sweet even though it was set in the seedy underworld of New York City's redlight district. You all know how I feel about Ed/Bella stories, but this one is on my fav fic list. Give it a chance, you won't regret it.
---
Beyond Time
by TKegl

---
Emmy -
I had this author on my alert list for a fic or 2, and I kept getting alerts for this story. But I hadn't dug into this one before a boring train journey on Saturday... Holy moley. Lots of stolen kisses, trying to be restrained and good because its the turn-of-the-century leads to VERY hot and intense times once they finally "yield" to their love. Woah mama! **fans self** Tkegl wrote these two and their at times chaste courtship beautifully. To the point that scenes which would be decidedly vanilla and mundane to kids & perv's today read downright dirty... Its wonderful! Certain scenes had me blushing - due to how much you could tell it meant to this B and E. How long they had waited. (E not knowing quite how long B had waited for him...)This story is a 'Bella ends up back in Edward's Chicago in 1918 after barely surviving in the months since Edward left her behind and in pieces' fic. But its intriguing and very well done. Carlisle's canon character is very well done - especially is his 'interest' in Bella. But what I love best is how Bella copes with seeing Edward again, and how Edward with no prior exposure or knowledge of his future love and lust for Bella falls for her. Beautifully done! Oh & if you love this you will also love
Only Human
In Beyond Time - Chastity & UST = DELISH!
---
Pegged
by Subtlepen

---
Jeanne -
OMG this fic. Fuck! I'm not even sure I can be coherent about how awesome, thoughtful and FUCKING HOT this story is. Seriously, this is the fic for those of you that are scared of slash and kink. Despite what you might think it is Wussperv safe, just trust me. Open your mind, and hearts to this delicious erotic adventure. UNF!
Teal -
Subtlepen
rocks my fucking world. That is all.
Jen -
I fell, and fell hard, for Pegged when
Subtlepen
first posted it. I was so excited when the alert for a new chapter popped up in my inbox, and I was not disappointed. I'm completely in love with the 'voice'
Subtlepen
has given Bella in the latest chapter. Bella and Edward are grown ups, in a mature relationship, and the realism of this second chapter is gorgeous and inspiring.
Chele -
Thank fuck
Subtlepen
added another chapter to this story or I may never have known it existed. What am amazing job of creating a vivid and perfect scene, then completely pulling the rug out from under me. It was erotic, intense, and uplifting. This newest chapter held a realism I find starkly lacking in most fics that deal with sexual exploration. I love, love, loved it and I will promptly be begging for another dozen chapters.
Emmy -
I LOVE Liz!
Subtlepen
We recc'd her
Mind Over Matter
back as a Team WP recc. I've had her on alert since before then.. She does write some non-WP fics though... But I think most WP's can handle Pegged.... Its delish AND realistic... Perfect! I cannot wait for her to add more to this slutty but sweet saga! Its a total treat! Enjoy it!
---
Raw and Rosy
by Tuesdaymidnight
---
Jeanne -
OMFG!
Tuesdaymidnight
is killing me with these two. The sex, emotional depth and EDWARD POV!!! I love how this complicated relationship just keeps going deeper and deeper. I was very flaily when I got to the end of this chapter, but I trust that she will end this story in a way that will make me ache, swoon and want to bear her children, more than I do already. *happy sigh*
Chele -
At first, this was a smutty indulgence read for me, but as the story progressed, the characters really developed and I became invested them. It's a difficult balance to include sexuality in nearly every chapter of a fic and still keep me interested, but this keeps me coming back for more each time. The chapter was no exception. Wickedly hot, and emotionally charged.
Emmy -
Yet again this fic is owning my ARSE!! (pun unintended). Gah. I can't believe we are almost at the end. The emotions revealed by the EPOV in the latest chapter has killed me dead. Again!!! I have a wee kernel of hope for these two boys. But my heart is also pretty feart.... **wobbly bottom lip**
Jess -
OMG! Finally! This chapter was freaking phenomenal and EPOV to boot! The ending left me all flaily, warm, and gushy! If you haven't read this story, get on it... literally, now!
Jen -
I'm not ready for this to be over! I might be repeating myself, but the fact that the emotions are what grabbed me the most in this chapter, and not the smut (although it was as delicious as ever), speaks volumes about
Tuesdaymidnight
's skill as a writer. I've re-read this chapter several times now, and I think the heartclenches are just growing stronger each time.
Kimpy -
*Interrupts her private time with
Raw and Rosy
to comment on the chappie* Oh, dear god in heaven, you KNOW that I'm a h00r for Edward in general, but a R+R EPOV? I still haven't fully recovered from this one. These boys are so magnetic, charismatic, yummy, and alluring. I just love to sit back and watch the chapter unfold in front of me. It makes me feel incredibly voyeuristic, and I love that. I'm keeping my fingers crossed that my wussperv heart will remain intact when this story ends, but one can never be quite sure. Never mind that
Tuesdaymidnight
ruined me for the song "With You In My Head," which ALWAYS reminds me of these two spankalicious bois--every time I hear a slapping noise, I look around to see where Edward and Jasper are. Bitch. I love you something fierce.
---
by Belindella

---
Kitty -
Our dear sweet little Emmers brought this little nugget to my attention and I am in freaking LOVE! This Edward makes me so happy in my pants I can't even stand it, he's surferward that has spent a few years in Australia and has those hot little Aussie sayings that make my toes curl. Bella can't stand him but I mean really, how long can that really last? It's only 4 chapters in but make sure you are buckled up for chapter 3, there's some fingering on the couch that made me squeal like a piglet! GAH! Seriously, GAH-HA-HA-HAHA!
Emmy -
I am seriously in love with this fic. The tension is brilliant. Bella is interesting and unusual I think in spirit and situation. I enjoy the characterizations of others - especially this Rosalie, and Edward? Well he is quite the fitty! Amazing UST and some top-notch storytelling. The lemons when they come are going to be juicy! ;)
Jen -
My tbr list grows every Tuesday! Who can resist the call of a surfing Edward? Not me! *click--bookmark*
---
Just call me Shameless
by OhPenelope5446

---
Teal -
I found this story on a random fic dive, and it has a lot of waaaaay too convenient run-ins between Edward and Bella, but the dirty wall fucking/doggy style combo in the first chapter has me hoping for more of that
Shameless
smut.
Emmy -
Shameless smut? I'm in! **scarpers off to read**
---
by twistedcoincidence and astible13

---
Teal -
What can I say? I love pregnancy sex. Even though things don't necessarily turn out as these two expected, I was still happy to see their reunion!
Emmy -
Teal?! I am so surprised you are a PCO fan!!! :) This is one of the fics that I adore - even when I want to give the characters a rollicking aka tell the characters off & smack their heads off of each other... The scene stealer in this fic is Edward's son Finn. He. Is. Adorable... (yup he even trumps, sexy, tatt'd DADDYWARD!) As I have said before - I have a very soft spot for a well done DaddyWard. This one fills all my boxes. Or ticks them.. Whatever! ;)
---
by ltlerthqak

---
Jess -
I have had this story on alert for a long time and am just now finally getting a chance to read it. There are no words for how
ltlerthqak
paints these characters and scenes in this fic. She has a lovely, visceral, and very visual style that makes me feel like I can "smell" everything there. Bella is a carnie with an enhanced sense of smell and has to struggle with life's realities and attitudes toward carnies when she meets her fioghra, or one true love, Edward. The chemistry and draw between these two is powerful, I can't wait to see what it's like when she finally brings them together.
---
Let's Get Physical
by Lalina

---
Jess -
Lalina
freaking killed me with this chapter! It's full of self realizations, love, and HAWT wall sex! Sweet heavens... I need a moment!
Jen -
Who says you can't be Team Anything Goes *and* indulge in some sweet, fluffy E/B fic? I love this story hard. It never fails to make me laugh, even in the chapters where it felt like nothing was going right for Bella. Bella is finally getting her much deserved smexytimes on with Personal Trainerward, and the sexing is as delicious and decadent as molten chocolate lava cake.
---
Starry Eyed Inside
by Rochelle Allison

---
Jess -
So, I'm a sucker for high school fics. Ro does an amazing job of crafting a mysterious Edward and a Bella that you'll actually love. She's strong and independent, but they are still drawn to each other. The UST and lemons are just... yeah, go read it! You'll love it!
Emmy -
I am still flailing for this fic! Brillo
---
by Dance Alice Dance

---
Jen -
I am really sad that I have no idea who rec'd this to me, because I want to kiss them all over. It's senior year at Forks High for Edward, Jacob, and the gang. To say Edward and Jake dislike each other is putting it mildly. Throughout the o/s we learn more about Edward and can see that some of the anger he spews at Jake is just a front. What happens when they each sign the other's yearbook? Go read this sweet o/s and find out!
Chele -
This was adorable. While I craved more smut, it was tender and happy slash.
Jeanne -
As a Ed/Jake fangirl I nearly exploded when I saw the summary for this fic. I love the relationship, dialog and UST (that kept me on the edge of my seat) in this beautiful, and and all too brief one shot. It is heartwarming, realistic and left me aching to know more about these men. *heartclench*
---
by KiyaRaven

---
Jen -
KiyaRaven
always brings the sexy smut and snarky laughs. In her newest fic she brings intense passion, UST, and a healthy dose of hatred between Edward and Bella. The story alternates anecdotes from the diary Bella kept in drama school, when she and Edward first met, to present time, where Edward and Bella are in rehearsals for a new Broadway play.
KiyaRaven
hit this chapter out of the park. The most recent chapter has a passionately angry and hateful argument between Edward and Bella back in drama school. If these are the fireworks they can produce while arguing, what's going to happen when they do get together romantically? I cannot wait.
Emmy -
Ooh! I love this fic! Its so good.The UST could be cut with a knife. I LOVE the complex back story to these two actors and the journey they both went on as young actors in training. Especially inexperienced Bella - I think she finds her education in different ways.... Pure brilliance.
---
by WriteOnTime

---
Kimpy -
I've been an avowed
WriteOnTime
fan for a longer period of time than I've been writing, so we are steeped in history. I've been remiss at getting started with
Breaking News
, because I was afraid that nothing could match one of my all-time favorite stories, also by WOT, "The Port Angeles Players." I needed to start reading some new fic, so I dove into BN this weekend, and OH MY FUCKING GOD!! I don't know what kind of stick was up my ass, but people, this story is amazing. Incredible. Dramatic. And let me tell you, the Unresolved Sexual Tension? You can put it right up there in the UST Hall of Fame, following Lifetime UST HoF members Agents Scully and Mulder. Oh yes, it is THAT good. I felt like I was discovering a new "Behind Enemy Lines," it was so intense and delicious. In a twist on canon, Bella is more like canon Edward, and Edward is more like canon Bella, and the result is the sexual chemistry equivalent of TNT. It takes a while for these two to finally do the dirty deed, but it is incredibly satisfying once they finally do. It made ME want to go smoke a cigarette! GO. READ. NOW. PERIOD.
Jen -
I love this story.
WriteOnTime
is amazing. I adore her Edward, even when he's being an arrogant jerk. Bella is sassy and confident and then fumbling and insecure in equal measures, and you'll be rooting for her no matter what. As a bonus, this smartly written, well-crafted story has the fandom's best and most fun Tanya.
---
by Tara_Sue_Me

---
Kimpy -
I cannot avoid commenting on the last installment of Kalimando's FGB-commissioned piece for "The Training." The last of the three chapters posted yesterday, and with it, my heart clenched rather tightly. I'm never ready to say goodbye to these two, and I was especially interested to see how they would handle a week-long, 24/7 Dom/sub relationship. I was very surprised by the way the ending played out, but pleasantly so. It felt right to me, and it allowed us, as readers, to see more of their inner psyche, and their deep, abiding love for one another. So yeah, in a nutshell? My heart melted. Tara Sue Me, you had me at "Hello," or at least at "Seeing her kneel before me? Wearing only my collar? It's like no other high imaginable." GAH! Oh, Tara, are you sure you don't have any other yummy tidbits in that deliciously twisted brain of yours? I *promise* to behave...
Emmy -
I echo Kimpy. Gah for the last chapter. Gah for the whole series. Gah. Gah. Gah. (ps Tara - I would LOVE to see these 2 switching scenes again... now Edward is emotionally stable and all that! ;) No need for it to now trigger a Turpentine....
Jess -
I'd be remiss if
Tara_Sue_Me
and it did not disappoint. I have loved watching these two grow individually and in their relationship and look forward to any more random snippits that Tara might throw our way!