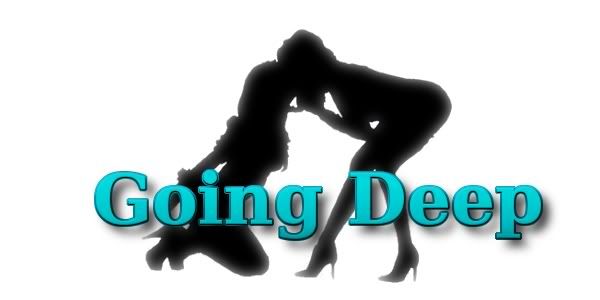 The Equal Opportunity Whores, Chele and Teal, are going to explore some of the naughtier and more unusual trends, kinks, and pairings in the Twific universe. We'll be discussing what intrigues us, why it's sexy, and where we can find it. As upstanding members of Team Anything Goes, you can expect the unexpected.
---
Emmett. So easy to love. Especially when we've been given this delicious image to accompany our mental picture of him:
"One was big - muscled like a serious weight lifter, with dark, curly hair." "..painted by an old master as the face of an angel." (Twilight pg 18/19)
Canon Emmett. Our initial impression of him through Bella's eyes is a bit intimidating. He's
huge
(twss), and he doesn't at all appear to be a high school student. Hell, even Charlie is wary of him when he thinks that's which Cullen boy Bella is hanging out with. He has muscles stacked on top of muscles, the most gorgeous girlfriend in the entire world, and he's utterly beautiful. Umm, yes please. And in other words, he's
all man
.
So fucking manly that a bear was the only thing that could take him down. Fuck yeah.
See what we mean?
Rawr.
We did get to know Emmett a little better as the Twi series progressed, and aside from learning that he was a house-breaker (again, rawr), we saw a protector, a man who wasn't afraid to put his life on the line for the sake of the people he loved or even the principle of right and wrong. We also learned that he had a softer, more teddy bear-like side at times. Oh yeah, there was also that scene where he had the run in with Paul (a moment that just SCREAMED slash to us).
Our deep, overly-enthusiastic love of Emmett is not unknown , but now we're getting down to the srs bsns.
Why Big Gay Emmett? Why, when he
is
such a big, strong sex symbol, do we like to see him loving the cock?
Uhh, why the fuck not?
The very fact that Emmett is the opposite of every gay stereotype and so unlike Edward and Jasper (the obvious and most commonly used slash pairing) is what makes him soooooo delicious and UNF-worthy when paired with another boy (or boys!). He's the perfect balance of physical and emotional strength, though he isn't afraid to be tender and vulnerable. Un-fucking-resistable.
That being said, let's dig in and take a look at some very tasty Big Gay Emmett. (Or in some cases, Big Experimental Emmett. We're down with that, too.)
One of the first stories we read that gave us a little Emmett slashy goodness was
Tuesday Night Poker Club
by
LauraACullen
. Reading that level of hotness completely opened the world for us to Emmett getting a little guy action. Okay, it was a bit like Pandora's Box.
Emmett's Gay?
Sometimes it hits like a revelation. He doesn't hide it, but the entire world assumes based on his countenance that he's waist-deep in pussy. Turns out, not so much. Emmett is that guy that you'd never know was gay until he told you, and even those who crush on him need to have it spelled out for them.
In
Red Corvette
, Jasper is a little emo, and a lot attracted to the very popular, very masculine Emmett. The way that
hexumhunnie311
uses Jasper's POV to describe Emmett, we fall in love with him a little too, although he seems completely out of reach. We may have screamed like lovesick tweens when we found out that Emmett's proclivities were not necessarily set in stone.
Emmett the Athlete:
Because of his build, a common occupation for our dear Emmett is in the field of athletics. A major appeal to Emmett slash is the opportunity for the author to push through the typical stereotypes attributed to men of size and strength. No one wants to have sex with a brainless jock whose intellect is limited to dick and fart jokes (though, sadly, we too often see heterosexual Emmett written this way). If he's an athlete, it does not exclude him from having depth. Even when he exhibits tenderness, there is a heady masculinity present. Rugbymett Anyone? Yes, fucking, please. (Maybe even a little Lacrossemett in honor of Kellan's stint on 90210... Just saying...)
Rosmarina
accomplishes this in
Potential
. Emmett is a decathalete, (holy ten sports of hotness.) He and Edward fall for each other while Edward is writing an article for the school paper. Emmett is so brave and bold in his willingness to come out, officially, for Edward's story, but it is his articulate nature, in addition to his physique, that Edward is drawn to. Emmett doesn't take this step to impress Edward, rather, he does it for himself, and to provide support and solidarity to other student athletes who may be experiencing isolation.
Rosemarina
really captures the excitement of young love, and the pressure to perform and conform in an environment of competitive collegiate sports.
Another good example is
Tight End
by
Lipsmacked
. Emmett is a professional football player, who meets Jake when he goes to have a gift (an SUV) for his friend Rose customized. Both professional men choose to live a life of discretion, but that doesn't stop them from finding a connection on their first meeting. From there it's a clash of pure muscle and emotion.
The Emmett Next Door:
Sometimes Emmett is just so fucking perfect you ache for him to get the guy, after you get over mourning that you're not his type.
These tend to be character-driven stories and they really give us some incredibly appealing Emmett.
I'm Listening
was an entry in the In the Closet Closet contest. Emmett volunteers at a crisis prevention hotline. He describes the path he traveled from needing help himself after a break-up that left him feeling desperate and without hope, to trying to give that support back to others once he is in a better place in life. The depth of his relationship with his friend Carlisle, shows us so much about his capacity for love and desire for community.
Conversed
allows the reader to feel the full range of emotions from Emmett's point of view, from the despair of loss, to the elation of physical and emotional connection with his new love, Jacob.
In our experience, that emotional connection is highly underrepresented in slashfic. Often in their rush to the erotic, writer's bypass the potential for a greater intensity through the slow build. However, if you're a PPSS Team Slash fan, then you'll remember our recent review of
artbeatsandlife
's
The City
, which featured a tasty professional Emmett and his sweet and spicy new relationship with Paul, who just so happens to be a boxer. The way Emmett describes Paul the first time he sees him, all sexified with a black eye, tattoos, and a body you can't tear your eyes away from is just...so...fucking...
hot
. In this fic, Emmett is sweet and vulnerable, but no less manly. This story is total slash fluff-smut, and we guarantee you will love it, even if you've never read any Pack stories! No angst here, just a little bit of drama, and a lot of yum. Straight up yum.
If you're looking for some even fluffier Emmett slash,
Whitlock-Masen
(better known to some as the collab team of Naelany and SorceressCirce) really nailed it with
Every Day, Forever
. Honestly, neither of us can think of anything we've ever read that is this sticky sweet, especially in the slash genre. To make it revolve around a bold and sexy Emmett is even better! As Edward reminisces about how he and Emmett met unexpectedly in college, began to date, and how their relationship progressed, Emmett is secretly plotting a candy coated treat for the man he loves. Totally adorbs. It was so sweet we may have thrown up in our mouths a little. We mean that in the good way!
Flexible Emmett:
In a world that's always trying to fit people into tiny, clearly defined boxes of sexuality, we can appreciate an Emmett who is receptive to the possibility of love wherever he finds it. We want him out of the closet, and out of the box.
Emmett who is so comfortable in his sexuality that he's open to the love of a man and/or a woman? Perfect.
In
FiberKitty
's
Snapshots in Polyamory
, Emmett is a pillar of strength in his relationship. The story follows the introduction and joining of two couples, Emmett and Rose and Edward and Bella. While not a very graphic or smutty exploration, this showcases all the right things about Emmett's canon personality: his openness, stability, dependability, and incomparable allure. When Edward is on the verge of losing himself while caught up in the powerful emotions around the changes in their relationship, Emmett anchors him (by holding tight to him in the shower) and calms Edward's raging storm of emotions. Because that's what Emmett does.
DellaTerra
also does a brilliant job of showcasing Emmett's open, free spirited and loving personality in
Forever Young
. He and Rose branch out to explore their sexual nature with members of both sexes, but it is Emmett's deep love for another man which is so striking. It was one very few AU stories that we found in our research, and it's really quite special.
If you like your Expiramental Emmett a bit kinkier, you may want to give a peek at
Dirty Brat
's Emmett/Edward/Rose
Nosy Neighbors.
First of all, this Emmett is a submissive. Sign me the fuck up for that. With Rosalie as his unabashed and badass Domme, we see a delightful new side of both pictures. Then Edward, the nosey next door neighbor, comes over to complain about the noise and his entire world is rocked. That's where Emmett steps up to bat for the other team and ends up on the receiving end of a surprisingly fuckhot - while also somewhat unexpected - handjob. The best part is that you
know
there will be more Emmett/Edward action in their future. Now let's all get over to her page and BEG
DirtyBrat
to write more of this story!
Where there was so much room for SMeyer to create an incredibly intriguing character and expand upon his unknown background, we got nothing. ::sad panda::
However, this leaves the possibilities wide open to giving him to rich and varied experiences and entanglements that he deserves.
Emmett's canon openness and enthusiastic personality makes it so easy to imagine him with a fluid sexuality, and boy are we glad we're not alone in seeing that potential. There were some things we didn't see a lot of in our researching all things Gaymett, so there is still a plethora of uncharted territory to be explored. We'd love to see some more AU Vamp, Fire and Ice, Nerdmett Dragmett.....the list goes on and on. We're sure they're out there, but apparently not in sufficient numbers to show up on our radar. If you see it, send it our way!
We want Moar Big Gay Emmett!
~~~~~~~~~~~~~~~~~~~~~~~~~~~~~~~~~~~~~~~~~~~~~~~~~~~~~~~~~~~~~~~~~~~~~
Here are a few more you might enjoy . . . and if you find others you think we'd love, don't be a selfish whore – shoot them our way!
Major Changes
DearAgony
Unanswered Questions
The Ranch Hand
The Boy, TheBoyfriend, and the Ex
We're equal opportunity whores who love going down deep, so if you have a favorite pairing, genre, or topic you'd like to see us explore, please share!
---
Special Note:
AccioBourbon
,
Hmonster4
or
Theheartoflife
are hosting
30 Days of Emmett
. A celebration of our favorite Cullen boy where Emmett centric fan ficiton will be posted every day for
30 days
7 weeks. The first post goes up on Sunday, November 15th.
Make sure to add the
30 Days of Emmett
FFnet account to your author alerts, read and review the fabulous fics. There can never be enough love for Emmett and the generous writers that add to the ever growing catalog of Emmett fan fiction.