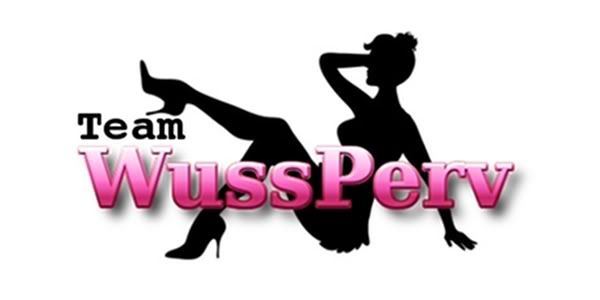 Team Wussperv, this team is made up of myself, Emmy aka Pippapear, Jess aka Jessypt, Kim aka Kimpy0464 & Trin aka TFX or NaughtySparkle.

I'm sure you're wondering what the fuck a wussperv is, right? A wussperv is someone that is...

A) Tragically canon

B) Loathes angst (when in massive doses)

C) Loves smut

D) Needs a Happy-Ever-After

We love to read new fluffy recc's. :) Please feel free to let us know your favourite WussPerv friendly fic. It might be Team WussPervs next recc!
---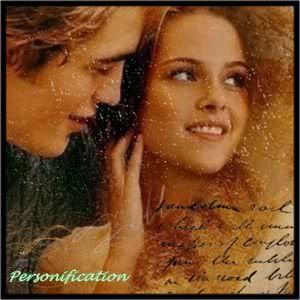 Title:
Personification
Author: psyche001
Chapters: 1
Words: 15,049
Reviews: 66
Summary: As a writer, Bella is so completely consumed by the characters she writes about that sometimes she thinks she sees them walking about in real life. With a Wiccan for a mother though, anything is possible, as she is about to find out. O/S. AH/AU. M. ExB
---
Emmy -
I first read this back in the day, I cannot remember how I found it, only that I loved it. It may only be a one-shot, but at 15 thousand odd words it is certainly substantial. This wonderful wuss-perv friendly one-shot has all the ingredients for a good fic to me. It has a very strong and interesting Bella. A Bella we haven't, in my humble opinion, read before. A Bella who discovers what she thought was a simple childhood hobby and joy is in fact a power and potentially a curse. . . .
I love the dynamics between Bella and her mother. This Renee could be canon with her artsy, temperamental ways and magical gifts. She encourages Bella to only write good, without fully telling her the consequences of what were to happen if she wrote unhappy or tragic tales instead....
But the bond between Bella and Edward is probs what you care about most.. Am I right? If so - its an amazing connection and chemistry:
"Make yourself at home," I said, trying to mentally instruct the racing in my chest. He couldn't possibly be that disturbing to be around. I could even smell his thick, masculine musk from where I stood in the kitchen. The scent seemed more mature than he looked, but it still did inexplicable things to the joints in my hips and legs.
I just adore the imagery in this quote, I can visualise it oh so clearly...
I can imagine her legs wanting to collapse beneath her... Edward is quite simply irresistible to Bella. She cannot help but fall under his spell. He is persistent, charming, smart, funny and appears to be made for her. Is he? Did she create him? Therefore can they survive? Can what they have be real and fulfilling for them both?
So I know you WussPerv's are a randy bunch. So you wanna know about the sexy stuff huh? Don't you fret your pretty, little, wussy hearts or heads. The chemistry and build up in this story is perfect. As is when they start to explore the incredible pull between them, which they do against the door of his flat. RARARRRARRRRRRRRRRRRRRRRRRRRRR
There is a tiny flutter of angst and anxiety, but fret not, its resolved in such a devastatingly cute ending, that is left open. Left open for more. God please give us more
psyche001
, we needs it!!! Bella deserves her proper happy ending... This would be a wonderful novella. But for an unusual slice of heart warming, magical goodness - this is the fic for you! Read it and enjoy it. Please review it on ff and let us know how you enjoy it here. x x x
Jess -
This o/s is absolutely delightful and very different from pretty much everything I have read in the fandom. The premise is simple - Bella, a writer, is blessed or cursed (you decide) with the gift of Personification,
"the power to create and destroy life and to weave a persons destiny at the touch of pen to paper."
So, you can imagine how the story unfolds as Bella slowly comes to realize that her words can make or break peoples' lives. The issue comes to a head when she meets her next door neighbor, Edward, an exact replica of the words she had written (and locked away) about her dream boy years before.
"He will be tall and fair, like Romeo. I want him to have sparkling green eyes and a dazzling smile. He must be very handsome so that I fall in love easily and I would like it very much if my heart rattles in my chest whenever he is near. His hair should not be brown, or blond or red, but a combination of them all, just so he is different. And so that I know it really is him and no one else, he should have a birthmark to match mine behind his left ear, shaped like the crescent of the moon, and hidden by his lovely, shaggy hair. I would also like it if he was very smart and knew how to save lives, like a doctor, perhaps. So there would be no dying of broken hearts."
Edward, or shall I say, Dr. Cullen, arrives on the scene
in the midst of Bella's terrible realization that her writing really has real power. Edward doesn't push Bella too hard, but he doesn't make it easy for her to walk away. And let's be honest, with a description like the one above, who would want to?!
Bella doesn't realize who he is; she doesn't recognize him as the product of her own words. Their casual relationship grows, and the chemistry between them is fun and easy. Things start to get a little steamy when he invites her over to sit on his terrace... the welcome at the door...
He didn't even give me the time to knock. As soon as I raised my fist in the air he swung the door open and flashed me a smile.

"Peeping Tom," I teased, motioning to his peep hole. The smoldering look he gave me put every hair on my body at attention. His eyes fell to my lips and parted them, making my nerve endings spark and sputter.

Without saying anything he grabbed me by the back of my head and crashed our lips together. Even his touch burned the skin at the back of my neck. He angled his head to the side and widened our kiss, sliding his tongue inside my mouth stealthily. I groaned, feeling him drag my leaden weight inside his apartment. When he slammed the door shut it sounded like a muffled sound in the distance under the pounding of rushing blood behind my ears.

He held the back of my head with strong fingers spread in my hair, his other hand digging into the flesh in my waist, making me burn there too. All the while, as our heads bent from side to side with each other, prodding with frantic tongues for absolution, my hands twisted into two clutching knots in his shirt on his chest. And when that wasn't enough, I let go and grabbed him by the back of it. Then I made my way up to his hair scraping and grabbing like a trapped kitten, because there was nothing and no one I had ever wanted more than that man in that moment.
He pulled his lips away partially, pressing our foreheads tightly together and holding my face between his two strong hands. His breathing was warped, heavy and ridden with desire. I don't know what mine sounded like because all I saw and felt was him.

"Sorry," he whispered.

"For what?" I whispered back. His bit into his lip then grinned.

"For this..." And he did it again. Every molecule in my groin exploded. A hot gush of magic sprung from my inner depths, drenching my underwear in insatiable want. He lifted me effortlessly and wrapped my legs around his waist, stumbling back and forth until he found the door behind me. I guessed that the bed was too far away and that whatever this was bursting out of us, it needed to be addressed immediately.
And folks... that is just a taste, a taste of the hotness that ensues. It's passionate, intense, and there's even a pause for a little sweetness:
He did the most affectionate then, amidst his spell of urgency. He grabbed my face between his hands, stopped his thrusting and paused for a kiss. I would have cooed under his drug if I didn't have his tongue swiveling around inside of my mouth. He then took my hands by my wrists and pinned them above my head against the door. Warning me with eyes to stay in place, he removed my blouse, passing it over my face. As soon as it was gone and with my hands still overhead, he divested me of my bra and released my happy breasts into his waiting grasp.

Then the pounding resumed.
It's only after in the midst of this incredibly intense lovin' that the pieces start to come (no pun intended) together. She freaks. She calls her mother. She runs. But as the story comes together, she has to figure out if he, like all the other things she's written, truly come to life. I loved the way it all came together in the end. It's so heartwarming and delicious. Give this a shot; it will definitely not disappoint.
Kitty -
I think I am in love with this little one shot. I have an affinity for all stories of this nature, magical and supernatural so when I read the summary I knew it would grab me. And grab me it did! It reminds me so much of one of my favorite movies, Practical Magic, and I LOVE that! I really do adore these kind of off the beaten path types of fics but it is so hard to find a well written one such as this.
*whispers quietly* The lemon was so delish that I read it thrice *giggles*
Trin - This adorable oneshot was very different
than anything I usually read. It is quite an interesting premise of a curse or blessing, depending how you see it, that is given to Bella at birth by her Wiccan mother. I was hooked as soon as I read about Renee "jingling" all the time. I had a friend in high school and her mom always wanted us to come out and dance with Mother Earth with her (which of course we never did) and she had that ethereal jingle everywhere she went.
Of course what good Wussperv rec would be complete without Bella AND Edward. Their lemon is so hot and juicy you will want to read it again.
"I snagged his lips between my teeth, doing to them what I had wanted to ever since the first day I saw him bite them in consternation. I licked and sucked, bit and chewed and made him groan out all sorts of dirty, sexual incoherences. His hands then found their way down to my hips where he grabbed and centered his erection through our clothes, shoving himself upward between my legs, making me release his lips involuntarily for the sake of a startled yelp."
RAWR.