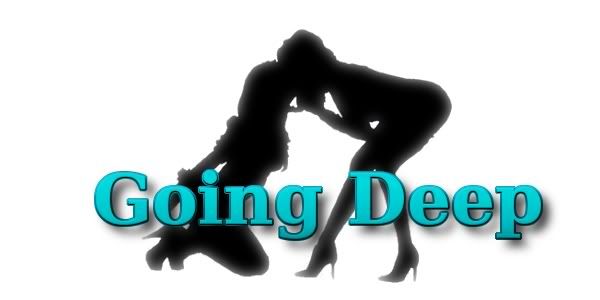 The Equal Opportunity Whores, Chele and Teal, are going to explore some of the naughtier and more unusual trends, kinks, and pairings in the Twific universe. We'll be discussing what intrigues us, why it's sexy, and where we can find it. As upstanding members of Team Anything Goes, you can expect the unexpected.
---
Chele & Teal have a special guest today: Resident Pack Perv, Einfach Mich is guest whoring with us, because no one deserves a three-way more than Jacob.
Going Deep with The Wolf Pack - Part 1
There are few characters more polarizing in Twific than the boy-next-door turned giant wolf, Jacob Black. Love him or hate him, his presence in canon gives Bella the friendship she needs to survive in Edward's absence, and provides an alternate option to life as a vampire for Bella. New Moon and Eclipse would have been very short books without him. Oh yes, and his nakedness, and that of his packmates, provided for much eye candy in the theatrical interpretations of the story.
Jacob is a caretaker. He helps his father, who is wheelchair bound, without complaint after his older sisters move away. When Bella shows up, broken, on his doorstep, he opens up his heart and his home... err garage, to her, and helps her find reasons to hold herself together.
"I know how you're unhappy a lot. And, maybe it doesn't help anything, but I wanted you to know that I'm always here. I won't ever let you down. I promise that you can always count on me." ―Jacob to Bella
We already know
we
love our little Jakers, but we're also aware that there are some Twificers out there who love Edward so much they need more than just our word on it to understand why Jake is so great. Here are some thoughts from a few friends:
"He's real - their relationship is so easy going. She's miserable, but he makes her laugh, and I swear that SM never wrote about her laughing or smiling except when she was with him."

--Kristi28
"This boy gave everything of himself to her, humored her, protected her, consoled and comforted her. He was exactly what she needed when she didn't really have anyone else." --DahliaBlack
"The thing is that Jake is the only reason there is an Eclipse or a Breaking Dawn. He's the only reason Bella remotely held it together. And yes, he was conniving and irritatingly brash, but he was also 15. People give him such a hard time, but the fact remains that he was her sanity. And he loved her, down to his core........He never had a chance with Bella, but that didn't stop his devotion or affection, not really.What's so wrong about that? Jake is the boy we all dated in high school. He's the one who is imperfect and aware of it, and absolutely ok with it..." --ahizelm
Lots of great points there, right? Maybe even a few things you've never considered before! And what's so fun about fanfiction is that if you're not into teenage boys and/or Taylor, fic provides the opportunity to mature Jake, paint him in a different light, or even make him sexy and alluring, as opposed to sweet and supportive. That being said, let's take a look at some great Jacob-centric fics that have caught our attention (and in some cases, captured our hearts).
Jacob and Bella
In an Alternate Universe: He's a fuckhot shapeshifter, and all options are still on the table.
Better Now
- by
Meranaam Joker
Damn. This girl can write. In case you haven't seen us flailing all over PPSS about this gem of an author, we truly do adore her & pretty much everything she writes, and this Jacob/Bella story is so compelling that Chele claims it's her favorite of this pairing! What's so unique about this story is that Edward does actually come back, but Bella takes his return much differently than in
New Moon
. She has no regrets about saving Edward, but she isn't so quick to forgive, either. Jake is written with the depth and strength his circumstances and maturity warrant, and he is smoking hot. There's a lot of angst across the board here, but the path Bella takes and her eventual reasons for choosing Jacob both compelling and touching.
If he were only human, after all...
"I'm exactly right for you, Bella. It would have been effortless for us — comfortable, easy as breathing. I was the natural path your life would have taken… If the world was the way it was supposed to be, if there were no monsters and no magic…"
Jacob Black, Eclipse, Chapter 26, p.599
Human Nature
- by
SleepySheep68
That's right. Jake said it. Now
SleepySheep683
lays it out for us just as it may have happened had the world not been full of mythical creatures.
Human Nature
is a story about Bella and Jake as their relationship moves from best friends to lovers, and chronicles their struggles as they find their way in a world that doesn't always accept their relationship. It is romantic, sexy and completely lovely.
The Neighbor-Anytime Anyplace
by
ArtBeatsandLife
is a little bit spicy; giving us an AH with Jacob and Bella as mature, sexual adults, a concept we couldn't be happier about.
Oh, and we have shirtless, wet Jacob. He's beautiful, irresistible, and the chemistry that Bella feels between them is heady from the first moment. One press against his rain-spattered chest and these two slam together with a magnetic pull. If you've read other stories by
ArtBeatsandLife
, the level of intensity in The Neighbor's erotic exchanges won't come as a surprise. If you haven't, boy are you in for a treat. The realism between them is on a level that makes me feel like a voyeur just for reading. It's a beyond guilty pleasure.
Bet on Me
by
Kissa621
Looking for a fic that gives you the Jake that Bella saw leaning against his motorcycle in the school parking lot? Look no further.
Bet on Me
gives us Sexy, Badboy Jake, who is working double time to bring out the vixen in Sweet Cheerleader Bella. The UST is smoking hot, and the intensity between them in every interaction leaves us panting. When the UST kills you dead? Skip on over and read the outtake,
Naughty Girl
, which will give you some instant gratification of the amazingly smutty variety.
For those who think that Bella's a too obvious choice, or you think Jake deserves a stronger female lead, we have some options for you:
Blackwater
Crossing the Line by Huckleberryfic
So... umm, if you ever wondered what would happen if the sexual tension between Jake and Leah ever boiled over while they were in wolf form? Yeah.. this is... well, that. Kinda. This is hot, complicated and also tender. I know, but seriously. This story shows you a different side of the Alpha/Beta dynamic, and it is a very sexy side.
Check out the
Blackwater Live Journal community
for more great Jacob/Leah content.
Jake / Renesmee Dude, It's NOT creepy.
"It's not like love at first sight, really. It's more like… gravity moves.."
Jacob Black, Eclipse, Chapter 8, p.176
Wolfgirl
by
Grrlinterrupted
is a beautiful example of where a talented writer can pick up where canon left off and in some ways improve upon it. This is Nessie's story of discovering love in a world of vampires, shape shifters, and being very "special." Her story is as different from her mother's as Nessie is herself. She is a sassy, intelligent, smartass of a young woman, and she's in love with her best friend, Jacob Black. Seriously, this story and the way that
grrlinterrupted
writes it makes me mushy for this pairing.
Boys will be Boys: A little Slash.....


....of the Shapeshifting Variety.
This Mortal Life
has all the beauty of Jake imprinting on a fuckhot male member of the tribe, without all the inter-pack complications that could come from a wolf on wolf imprint. Adam is an OC, but he blends perfectly with the backdrop of LaPush and its inhabitants, and after a few chapters
hidingfromsomeone
had me convinced he was canon, and that he and Jake were madly and mythically in love. Sweet, beautiful plot-building smut can be found here.
Permanent
by
Tuesdaymidnight
It may be a bit difficult to imagine a wolf and a vampire setting aside their genetic induced hatred in order to fall in love. This is where the well-written imprint comes into play.
Permanent
makes us believe that not only is is possible for Jacob and Jasper to find a way to love each other through these unusual circumstances, but that Jasper's relationship with Alice doesn't have to be forfeit in the process. It is a quick read, with a sensual, powerful punch. *sigh* If only S. Meyer could have thought about a love this all encompassing.
.. and of the human variety.
A Split Second of Indecision
Originally an entry for the first Slash/Backslash contest, this is the story of three best friends - Jacob, Bella, and Seth. No one was closer than these three, and it's on Jacob and Bella's wedding day that Jake realizes he might be making a mistake. This story is heart-wrenching and intense for all the characters, but thankfully,
DahliaBlack
expanded it a bit and gave us a little more details . . . and some hot Jake slash! Oh, and we loooooove her lemons *eyebrow waggle*
The Bookstore
This adorable high school story shows Jacob struggle with his crush on his fellow student Edward Cullen. Their conversations are interlaced with Jacob's intense sexual dreams about Edward. The UST erupts when Edward confronts Jacob, and their feelings come to light. These two are adorable as well as fucking hot! It makes us wonder why there aren't more wonderfully smutty stories about these two rivals becoming romantically, as well as sexually intimate. *happy sigh*
The Boy, The Boyfriend and the Ex
There's just something about Paul and Emmett that speaks of a level of physical intensity and emotional loyalty that is almost beyond words. So, when you Add a little Jake into that mix? It's hot enough to melt your eyeballs.
hidingfromsomeone
is back in our pack slash loving hearts here and manages to gives is plot with our awesome smuttastic erotica in this oneshot which we kind of wish had another 10 chapters or so of.
Wow...I never considered that paring until...
Jake/Esme/Carlisle
He Watched and We Loved
by
Risbee
ZOMG, It's JAKE and ESME, Having SEX, while CARLISLE watches. Jake talks dirty and is commanding and tender. The hotness may have killed us. That is all.
Jake/Rosalie
Fur and Stone
by
RouletteDares
Underneath their biting insults and blonde jokes lurks a heady desire. Oh, how we love sweet anger channeled into lust, where it really belongs.
RouletteDares
gives it to us, and does it with an AU o/s that made us believe it.
Jake/Tanya. We know what you're thinking. You're thinking we're crazy. You may even be pre-squicking. But take a deep breath. Consider the possibilities. Now, we've only seen this a couple times before (Teal is quite fond of this pairing in lexiecullen17's AH For the Summer), but for some reason . . . UNF. Maybe we're just a little prejudiced that Jake deserves a smoking hot babe, and even with all the Tanya hate, there's no way to deny that she's beautiful. Not to mention the idea of an older woman giving Jakers a little
education
. . . *iz ded*
Really, we're including this as somewhat of a plea for MOAR of this pairing. Especially AU. And if you know of any, don't hold out, pervlings! Share the love!
We couldn't possibly cover every awesome Jacob fic out there, but trust we're going to keep reading. Leave us a comment and let us know where we should go next!
What is your favorite smutty Jacob fic?