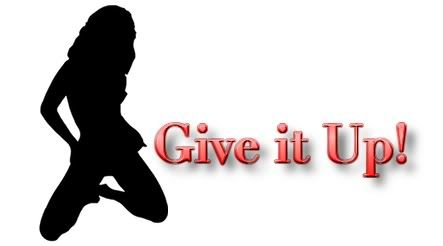 We Pervs are constantly on the lookout for new sources of smut. Contests are a great place to troll for sexy one-shots to feed our appetites. Are you looking for a contest to write a smutty one-shot for? Here are the details on contests are accepting entries. Go, get writing and feed the PPSS beast!
---
Spanking the Monkey Contest
Read the title, you get the idea.
Use any character. Just give us your best, smut-filled masturbation scene. We do not care who is doing it or why, we just just wanna see the sexin' of the alone variety. You may include voyeurism, BDSM, lemons, cheese play or whatever floats your boat, so long as there is a graphic wank scene (see contest limitations).
Rules
Length:
nine inches. Oh, wait, we mean 1k to 5k words (This isn't War and Peace).
Genre:
Angst! Just kidding. Actually, go for it. We double dog dare you. Any genre is cool
Rating:
M only! Readers, judges and participants are all over 18.
Pairing:
Any, but see content limitations. Also, there must be wankage. Lots of graphic wankage.OR self loving of the female variety if the female does not have something to wank
Content Limitations:
NO incest, bestiality, rape, RPF (we find it just as offensive as the other limitations) or pedophilia. Offending submissions will be disqualified upon receipt.
Number of Entries:
1 single entry per author plus 1 collaboration
Outtakes:
Yes, they are permitted. BUT the story should stand on its own as a separate O/s. In other words, readers should be able to read, know everything they need to know, and not have to refer to the original fic.
Continuations: omg who's really gonna continue a one-shot wank story... I mean, 70 chapters of wanking? Seriously? Do you have severe emotional problems?
Important Dates
Open for submissions NOW until July 7th.
Popular Voting from July 8 - July 21st
Winners announced on July 25th on Twitter, Twificnews, and wherever else we can find. If there are enough entries, we'll podcast it live.
---
Have you ever read a lemon in fanfic and thought 'there's no way sex is that
perfect in real life.'
Introducing the
Real Love Contest.
We want your stories based around a realistic sex scene, with all the funny, embarrassing, painful or just unexpected aspects of making love in real life. Maybe Bella and Edward's first time is more painful than perfect, Esme doesn't really like to swallow, Leah always gets the giggles or Emmett just can't perform. We want all the nitty-gritty, imperfect details of how sex really is.
A few important rules (there are more on the contest page):
All stories must include the realistic portrayal of sex or a sexual act. A little bit of plot wouldn't go awry either.
All pairings/characters are acceptable.
Because of the subject of this contest, all entrants must be 18 or over to participate and all contest fics must be rated M.
In addition to the public and judges' votes, we will also be giving special recognition to the winners of these categories:
- Deflated Cherry Pop – best depiction of realistic virgin lemons.
- The Closest Near Miss – the lemons that should've happened, but somehow... didn't.
- That Really Happens?! – lemons you thought only existed in fanfic.
- Disaster Alert – it should have gone so right, but then it went so wrong.
- Best comedic value – the funniest realistic lemon story
Important Dates
The contest is open for entries from Friday 15th April to midnight on Friday 3rd June 2011.
Public voting will take place from Sunday 5th June to Friday 10th June.
Winners will be announced a week after on Friday 17th June.
---
Let's be honest, we all like a good, steamy kiss. A well written kiss can often be hotter than the actual lemon, and that's what we're looking for: a kiss that'll melt the panties right off of us. We want locked lips, tongues, roaming hands, and bodies pressed against each other. So get to it. The fandom thanks you.
Introducing the
Just a Kiss Contest.
*Prompt*
Every love story begins with a kiss…
So give us one. Show us how just a kiss can change a life.
One very important rule: This is a wolf pack only contest. No sparkle!pires allowed (this includes Renesmee, folks)
Important Dates
Entries will be accepted starting 6/10/2011 and will be taken until 7/1/2011
Public voting will be conducted on this page via poll from 7/10/2011 - 7/17/2011
Winners will be announced on 7/20/2011
---
Introducing the
Fetlife at Twilight Contest
, an anonymous one-shot contest
featuring your choice of fetish(es).
Merriam-Webster's Medical Dictionary:
fe·tish: an object or bodily part whose real or fantasized presence is psychologically necessary for sexual gratification and that is an object of fixation to the extent that it may interfere with complete sexual expression.
Wikipedia:
Sexual fetishism, or erotic fetishism, is the sexual arousal a person receives from a physical object, or from a specific situation.
For visual inspiration, visit Fetlife at Twilight on tumblr. Note that entrants are not required to use one of the images presented on this site as the inspiration for their story.
Important Dates
June 3rd, 7:00 a.m. ET: Contest opens.
July 1st, 12:00 a.m. ET: Contest closes.
July 2nd: Public voting starts via a poll link located at the top of this page. Note: Regardless of how many stories are submitted and accepted, we will only have one round of public voting.
July 9th: Public voting ends.
July 11th: Winners announced here, any of the judges' blogs who sees fit to post, and the Fetlife at Twilight tumblr site.
---

So, go on, get your pencils out and start writing some smut!