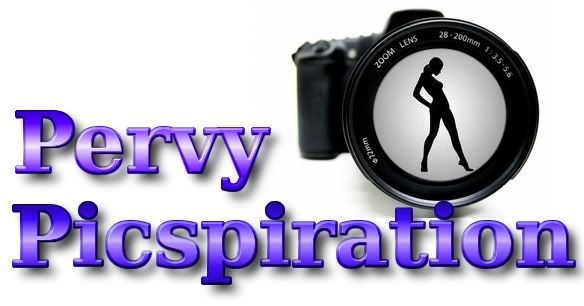 Emmy wants your words. (amongst other things...) Every week Emmy will post a pic or 2 - containing phwoarrrr-worthy blokes from across the seas, some hunks from closer to home and sometimes some dangerously delish knickers and lingerie. What do we want from you in return? Well...... We want you to be inspired by these pics and to leave Emmy a delish drabble or longer story inspired by the pic(s).

Leave your story offering in the comments section and, if you want to, post it to your FF account (pm the link to Emmy at http://www.fanfiction.net/~pippapear) mentioning the PPSS, by the following Wednesday. Each Friday Emmy will reveal her fave (entirely personal & subjective opinions belonging to Emmy) and at the same time post the next pervy picspiration for your pleasure. Non-Canon writers don't despair - Emmy might be tragically WussPerv©, but there are plenty of equal opportunity pervs in the pack longing to read those if Emmy turp's out.

Emmy is DYING to see what dirty delights you are going to come up with...

*Please make sure your story offering is in line with our mission statement
---
So you ahem 'rose' to last week's challenge admirably... As I got two new tempting tales this week. When I teased you with wedding belles, naughty honeymoon negligee's and hunky suited brooding blokes...
So first up this week, is a brand new pervy picspiration cherry popping! We welcome to our ranks
up2late
, who presents for our pleasure a bawdy, tongue-in-cheek, royal romp of a one-shot. In
Wedding Belles for Prince Edward
Prince Edward, inspired by Prince Harry has some fun on his Brother's big day with more than just the special brunette wedding guest... Multiple pleasure for our naughty and randy bugger of a Prince..
Next up is the slashy fantastic
Starry-Nights88
. She has really delivered the goods in the intense and sexy
One Night
. So much so that our Jeanne, who has a special spot just for Edward/Jake fics, had the following to say:
Starry has whipped up a hot and sweet little one shot that comes at the picspiration from a different angle. Edward and Jake have been apart for awhile, and get a chance to meet again at Edward's sister, Alice's wedding. Take a peak at their sexy, steamy reunion and make sure to leave some love for Starry.
And do remember we are now linking with
TwiFicPics
for a monthly pervtastic banner competition! Read more about it here
Pervy Banner TwiFicPics Competition
We announced April's winner last week!
Winner of Pervy Picspiration Banner
There were lots and lots of fabbio banners made, go have a look!
Go look at all the verrah pretteh entries here
April's banners!
. And look out for May's competition in a few weeks....
So
PLEASE
go show
Starry-Nights88
and
up2late
some review love. We always want more, please let them know it was worth their while to get inspired.
---
So every bird loves the power of the heel, the instant sex appeal, the lengthening of the leg, the wiggle it provides on the walk, the extra swing it brings to the hips, the touch of rarrr it brings to ANY outfit, the va-va-voom effect of a blinding heel. Blokes love the heel, they love them digging in their backs or arse's, they love looking at legs stacked in them, some men appreciate a good heel even if they don't like the women that appear in them (preferring something more male inside their packaging!), and some men like wearing heels themselves... So lets celebrate The Heel, the sexy shoe and all the fun, dirrrry and downright deliciousness it brings..
Write anything that these picture inspire.....
Write me anything - be it Slash, FemmeSlash, AU or AH, canon or even OOC... Be it a drabble, be it a one-shot or be it a WIP, just write for me. Make it sexy, make it sweet and tender, make it sensuous, erotic or downright naughty. Your call. Just let the inspiration
take you
- be you a BNA or an innocent virgin, wanting your Pervy Picspiration cherry popped for fun.
I'm waiting.........