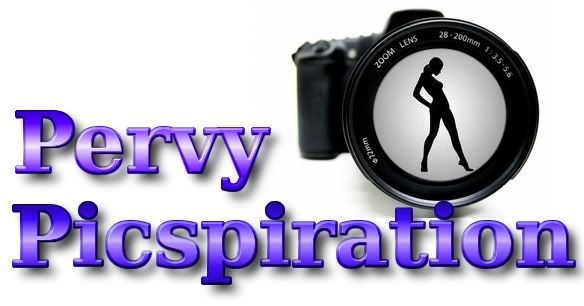 Emmy wants your words. (amongst other things...) Every week Emmy will post a pic or 2 - containing phwoarrrr-worthy blokes from across the seas, some hunks from closer to home and sometimes some dangerously delish knickers and lingerie. What do we want from you in return? Well...... We want you to be inspired by these pics and to leave Emmy a delish drabble or longer story inspired by the pic(s).
Leave your story offering in the comments section and, if you want to, post it to your FF account (pm the link to Emmy at http://www.fanfiction.net/~pippapear) mentioning the PPSS, by the following Wednesday. Each Friday Emmy will reveal her fave (entirely personal & subjective opinions belonging to Emmy) and at the same time post the next pervy picspiration for your pleasure. Non-Canon writers don't despair - Emmy might be tragically WussPerv©, but there are plenty of equal opportunity pervs in the pack longing to read those if Emmy turp's out.
Emmy is DYING to see what dirty delights you are going to come up with...
*Please make sure your story offering is in line with our mission statement
---
Last week I urged you to double the pleasure or use mirror images to inspire you however you saw best...
So we've got a mix of returning guests and fresh cherries this week! Some HOT voyeur action....
In
On the Other Side
by
Seylin
we get yet more of her yummy Slash pairing of choice: Seth and Jasper. Jasper has it bad, and likes to watch Seth work his magic on the other side of the mirror. Will he ever do more than watch?
Whew! Who doesn't love some sexy self-love? The return of
Starry-Nights88
thankfully has some sexy mirror wanking. But just which randy male is watching Edward?
Man in the Mirror
.
We also welcome back,
up2late
whose whose new story showcases Bella/Rosalie in a sexy yet humorous wee piece -
Prom Night
. When their first time's leave a lot to be desired, what on earth do the girls get up to whilst their men slumber?
Finally we welcome a fresh cherry to our ranks:
muneca
whose brand new story
Lady in Black
has a tender and loving Edward showing Bella just what delights her womanly body provides....
And do remember we are now linking with
TwiFicPics
for a monthly pervtastic banner competition! Read more about it here
Pervy Banner TwiFicPics Competition
We announced April's winner recently
Winner of Pervy Picspiration Banner
There were lots and lots of fabbio banners made, go have a look!
Go look at all the verrah pretteh entries here
April's banners!
. And look out for May's competition in a few weeks....
So
PLEASE
go show
Starry-Nights88
,
muneca
,
up2late
and
Seylin
some review love. We always want more, please let them know it was worth their while to get inspired.
---
So this week?
Spring is in the air. So let's go outside... Lets frolic in the garden of love, or certainly
lust
. Lets go roll amongst the flowers, lets get fragrant. Lets have some fresh-air fun. Use the pictures however you wish! Whatever they inspire in you. Write it for me. Please?
Write me anything - be it Slash, FemmeSlash, AU or AH, canon or even OOC... Be it a drabble, be it a one-shot or be it a WIP, just write for me. Make it sexy, make it sweet and tender, make it sensuous, erotic or downright naughty. Your call. Just let the inspiration
take you
- be you a BNA or an innocent virgin, wanting your Pervy Picspiration cherry popped for fun.
I'm waiting.........